Program
Saturday July 24th Public Canoe Trip
Saturday, July 24, 2021
10:30am - 12:30pm Eastern Garrison, New York
Location Details
Constitution Marsh Audubon Center & Sanctuary
127 Warren Landing Rd., Garrison, 10524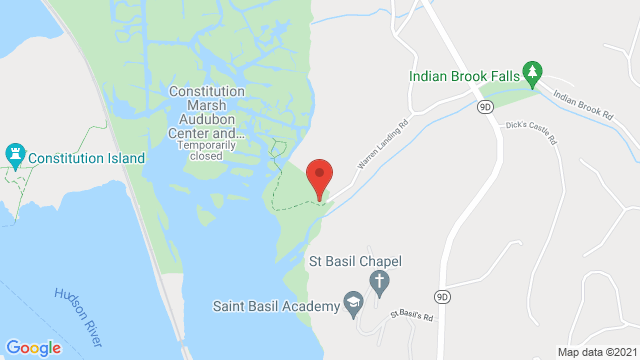 Saturday July 24th, 2021: 10:30 am to 12:30 pm
Canoes are rented per boat this year at $70 and are limited to five per trip. Each boat can hold a maximum of 2 adults (18+years) and 1 child. Kids under 7 years of age are not permitted. There must be at least 1 experienced paddler per boat.
Upon arriving, everyone will be required to sign a Release of Liability and Safety Agreement form before heading out.
Payment is to be made on the day of the event; Cash is accepted, but checks are preferred .
Please make checks payable to Constitution Marsh Audubon Center & Sanctuary.
If paying with cash, please bring the exact amount as we are not able to make change.
Please be aware that trips are subject to weather conditions and will be canceled due to thunderstorms, high winds, or heavy rain at the discretion of the Constitution Marsh staff. In the event of a cancellation, a Marsh employee will contact the group's trip coordinator by phone or email no less than 90 minutes prior to the scheduled start of the program.
A confirmation email will be sent to you by staff with further instructions on parking and what to bring with you.
For questions, please email rebecca.schultz@audubon.org