__________________________________________________________
On The Canals Pollinator Hikes
Pollinators play a key role in ensuring we have an abundant food supply and a vibrant ecosystem. Join an Audubon educator for a FREE excursion to learn about Montezuma's pollinators such as birds, moths, butterflies and other insects. During a 1-mile walk through grassland habitats at Montezuma Audubon Center, we will explore the native wildflowers and grasses in this unique ecosystem, search for grassland birds and butterflies, and discuss how grasslands are managed at Montezuma to ensure pollinators have sufficient habitat year-round. This is a family-friendly event for all ages! Space is limited and registration is required. Call 315-365-3588 or email montezuma@audubon.org with questions. This program is funded by the New York State Canal Corporation.
To make your reservation, click the date you want to join us for a pollinator walk and complete the registration form.
Saturday, August 5 10AM - 12PM
Saturday, August 12 10AM - 12PM
Saturday, August 19 10AM - 12PM
Saturday, August 26 10AM - 12PM
Friday, September 1 10AM - 12PM
Saturday, September 2 10AM - 12PM
Friday, September 8 10AM - 12PM
Saturday, September 9 10AM - 12PM
Private Birding Tours—Reconnect with Nature at Montezuma
Enjoy a unique bird-watching tour of the 50,000-acre Montezuma Wetlands Complex! These outings are a great way to catch up with family members, close friends, or co-workers, and experience the birds, other wildlife, and habitats that make Montezuma an Audubon Important Bird Area. Choose from driving tours, birding walks, canoeing/kayaking excursions, and snowshoeing hikes. All tours are led by National Audubon Society staff and include equipment rentals, binoculars, and bird guides.
For driving tours, you will follow behind the Audubon van in your own vehicle to Montezuma's marshes, forests, and grasslands to explore several birding hotspots and the abundant wildlife as they go about their activities. Participants will receive a conference call phone number to hear the Audubon educator narrate the tour and ask questions between stops. Guests are welcome to get out of their vehicles at each stop (facial coverings required and physical distancing guidelines must be followed).
Fee: $150
Available year-round for groups of up to 10 people
To plan and reserve your customized tour, call 315-365-3588 or email montezuma@audubon.org
Testimonial
"The highlight of our visit to the Finger Lakes region was the private bird watching tour through the Montezuma Audubon Center. Since it was only my immediate family and the tour guide, it was the perfect COVID-friendly event for our vacation. The tour guide met us at the Audubon Center, lent out sanitized binoculars, and explained what type of birds we were planning to see. We then followed the Audubon Center van in our own car and were able to communicate with the tour guide using a conference line throughout the drive. We made four stops and at each stop, we had the opportunity to ask questions while bird watching. My kids, ages 5 & 8, and my parents in their late 70's enjoyed it as much as I did. We were lucky enough to see a Bald Eagle within close range and saw several circling in the distance. We also learned about waterfowl and spotted several species. My kids couldn't wait to get home and tell my husband all about their adventures of bird watching, while my parents were quick to post their bald eagle photos on social media. The tour guide had proper masking and distancing throughout the entire two and a half hour event. I highly recommend that anyone, regardless of age, consider this for their next Finger Lakes vacation." —Hadas Liebermann (Kingston, NY)

Public Program Cancellation/Reimbursement Policy:
If the Montezuma Audubon Center (MAC) cancels an event for any reason, we will initiate a full reimbursement to your original method of payment.
If you need to cancel your registration for an event, please call or email the MAC at 315-365-3588 or montezuma@audubon.org at your earliest convenience.
If you cancel more than seven days before the event, we will initiate a reimbursement minus a 10% administrative fee, to your original form of payment.
No reimbursements are issued for cancellations received less than a week before the date of the event.
Montezuma Audubon Center K-12 Field Trips
Designed for Kindergarten through high school students to connect with nature through minds-on and hands-on lessons and activities—inspiring children today to conserve the Earth for tomorrow.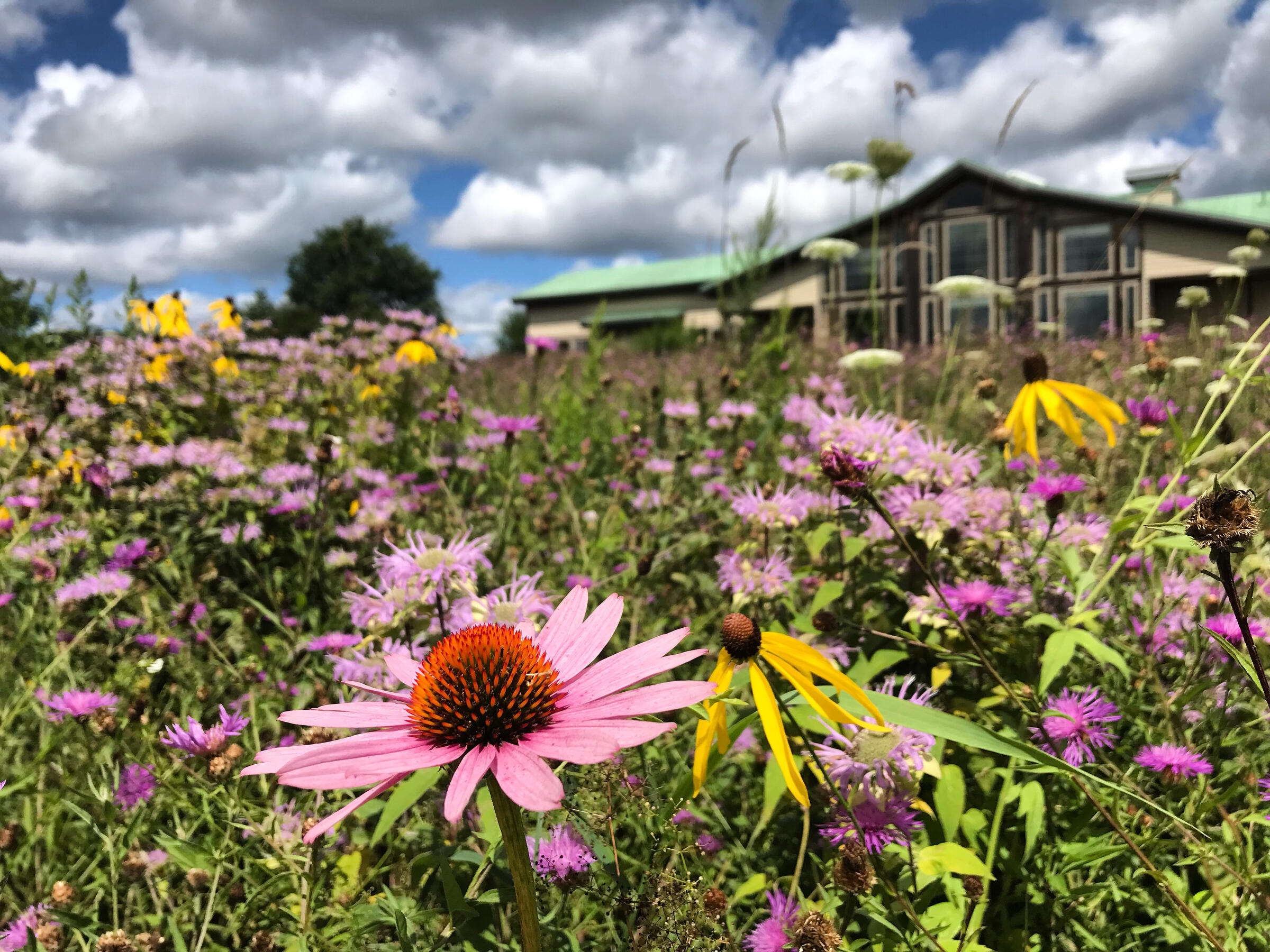 Become a Member of the Montezuma Audubon Center
You are what hope looks like to a bird. Your membership will help secure the future for birds at risk from climate change, habitat loss, and other threats. Protect birds and you protect the Earth.
Support Our Work
Help us to protect this critical habitat for the benefit of birds, other wildlife, and people. Donate to Montezuma Audubon Center today!
Plants for Birds
Draw more birds and pollinators to your yard with native plants! Get started today using the Native Plants Database.